A Multi-Disciplinary Tertiary Care Certified Hospital that provides a full variety of Super Specialties and Diagnostics all under one umbrella.
The beautiful architecture of Jovial Hospital mixes well with practical qualities to provide a most fulfilling atmosphere to patients and their loved ones. The atmosphere is not only attractive to the eyes, but it also has an emotional impact. You can expect quality, caring treatment and, most importantly, the healing touch when you have devoted, professional, and skilled doctors on your side.
Jovial Hospital now offers high-quality and cost-effective treatments, as well as the love and compassion that only authentic Indian culture can bring. Jovial Hospital, being a multispecialty, tertiary care destination, provides a high level of integrated quality healthcare with all super specialties and cutting-edge diagnostic facilities all under one roof. We provide the following surgery in our hospital:-
Nuero – surgery
Plastic – surgery
Gynaecology surgery
Gastroenterology – surgery
General – surgery
Diabetes Management
Orthopaedic Care
Ophthalmology
In our dedication to excellent service to assist the wider mission of serving humanity, a healthier society stays our top priority.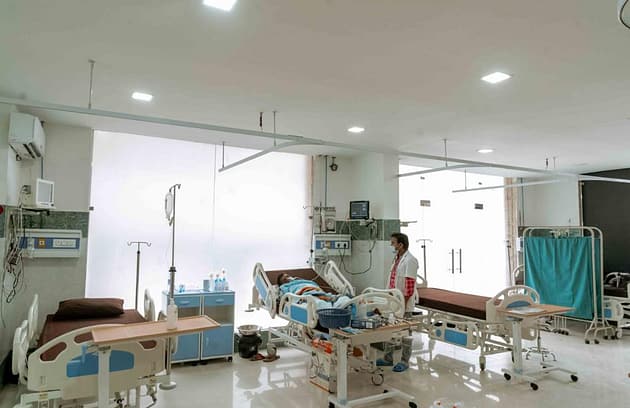 Dedicated Services
Our Departments
Why People Choose Us?
We offer extensive medical services for our patients recommend
that you use officia.
At Jovial Hospital all major medical insurance cards are accepted which means that a patient can get themselves treated without any problem of getting their expenses covered.
With the of innovative, proven inventions in the medical field there has been a relief for doctors and patients, to treat and get treated with the help of these technologies.
With highly experienced medical and para medical family at Jovial there is 100% guarantee of successful medical treatments at an affordable price.